Advanced Technology,
White Glove Patient Experience
At the Beverly Hills Cancer Center, we have established a premier, world-class image servicing center, geared to provide complete, advanced cancer imaging services for patients and physicians throughout Los Angeles. We have created among the top diagnostic imaging centers available with the comfort and care of our patients in mind.
For patients, we provide a host of amenities, services and conveniences, from valet parking to shorter, more comfortable exams, all of which can make your necessary testing as pleasant and worry-free as possible.
For physicians, we can provide you with perfectly executed CT, MRI, PET/CT, bone scan, ultrasound, bone density, or nuclear studies, all read by specialized radiologists who are experts in their field.
When doctors need reports and images fast, our web-based PACS system provides access from anywhere in the world. In addition, we use an advanced digital electronic medical records system to streamline reporting and eliminate paperwork.
ACR Accredited
Imaging Facility
Our diagnostic imaging center has been awarded accreditation in diagnostic CT, PET/CT and MRI after a comprehensive review performed by the American College of Radiology (ACR).
The ACR awards accreditation to imaging facilities for the achievement of high practice standards after a peer-review evaluation of the practice. Evaluations are conducted by board-certified physicians and medical physicists who are experts in the field of radiology. They assess the qualifications of the personnel, the adequacy and performance of facility equipment, effectiveness of quality control measures and quality of clinical images.
This voluntary certification confirms that our diagnostic imaging center meets rigorous standards, demonstrating our dedication to the highest level of quality care for patients and their referring physicians.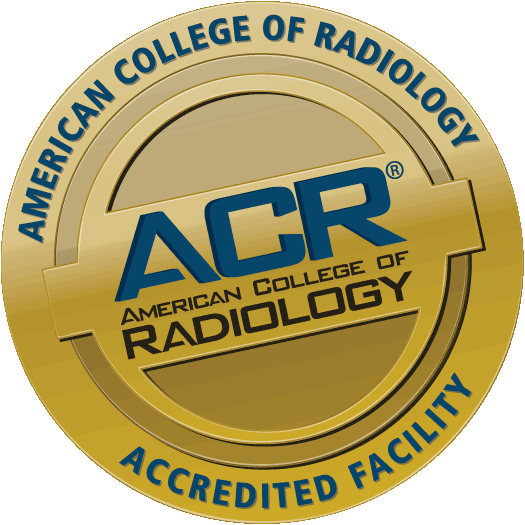 ---
Advanced Imaging Technology And Services For All Patients
Our Beverly Hills Imaging Center is fully equipped to provide complete imaging services for many patient issues, including:
Back and neck pain
Alzheimer's disease
Orthopedic problems
Musculoskeletal injuries
Fractures
Arthritis and joint pain, including knees and shoulders
Thyroid problems
Colorectal problems
Breathing difficulties
Head and neck problems
Abdominal and pelvic conditions
Heart problems
All types of cancer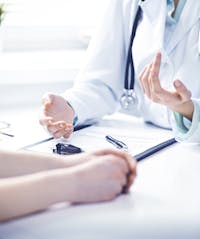 Learn More About
Specific Imaging Services
Select a link to learn more about our Advanced Imaging Services:
A Unique Patient Experience
Most diagnostic imaging centers are cold, impersonal and uncomfortable places designed around machines instead of people. At our diagnostic imaging center, patients feel differently. That's because we've designed our entire center from the ground up with patients' needs and comfort in mind.
From valet parking to natural lighting, an organic coffee and gourmet snack café and other amenities, we've established a whole new standard of patient comfort and care. It's a standard that you can't find anywhere else.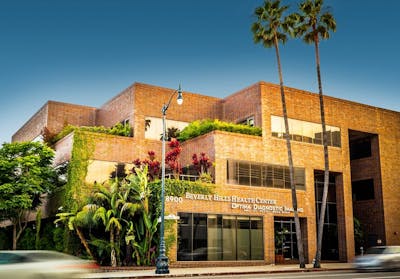 Unsurpassed Convenience
In addition to all the imaging services you need under one roof, we provide:
Flexible appointment times and same-day appointments
Space and furnishings customized for patient relaxation and comfort
A unique patient experience with natural lighting, an on-site café and other amenities
Valet parking for all patients
Convenient handicapped-accessible parking
MasterCard, Visa, Discover and American Express acceptance
Our comprehensive and visionary facility is dedicated to excellence in care, healing and well-being. Please call to schedule an appointment with one of our physicians.